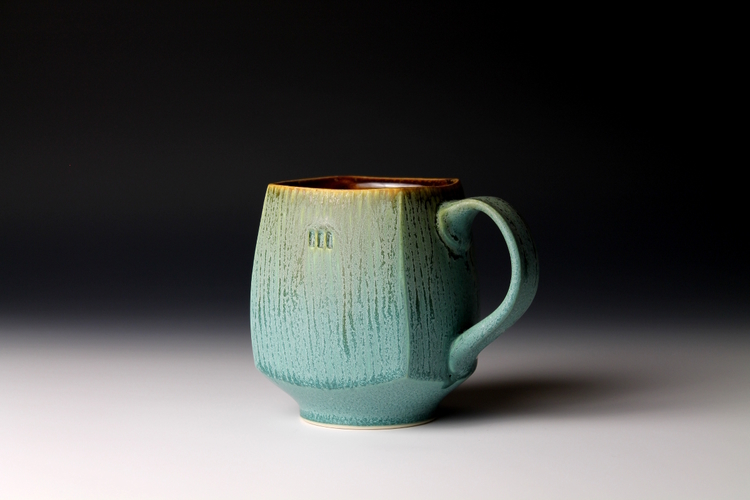 Nick DeVries, the newest addition the Artisan Gallery, impressed us by his clean contemporary aesthetic and meticulous craftsmanship. When I first saw the work it reminded me of many things including Asian architecture and pottery from the arts and crafts movement.
Nick studied at St' Johns University receiving a BFA in 2001 with a concentration in painting and ceramics. Since graduating, in addition to having his own studio practice, Nick has worked as a production potter, taught classes at the Edina Art Center and the Northern Clay Center. He currently resides in Minneapolis, MN.
His work is based on tradition functional forms with smooth consistent lines and strong curves. In our current cup show, Nick's work sold out almost immediately. Once you touch them it is obvious how much thought he put into the form and the function. They simply feel great in your hand. In his own words: "Open expanses of smoother surfaces are broken up by small adornments and slightest of markings. I am influenced by large open areas of landscape which are often dotted with barns and other small buildings."
We just received three more boxes of great work from him including more mugs!
-Theresa Abel
---
View fullsize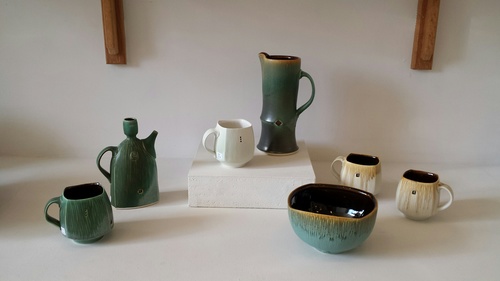 Nick DeVries work at Artisan Gallery
View fullsize
The current show is open until April 12th, 2015.