Artisan Gallery's assistant art director Ann Orlowski recently curated a show at Madison College's Gallery 211. The gallery is located in their downtown campus and has rotating shows through out the year. Several of Artisan Gallery's artists also participated. "Dystopia Now" was on view until March 12th, but even though the show has passed we wanted an opportunity to thank Gallery 211, the artists, and writer Alexandra Newman for a nice write up in the Isthmus.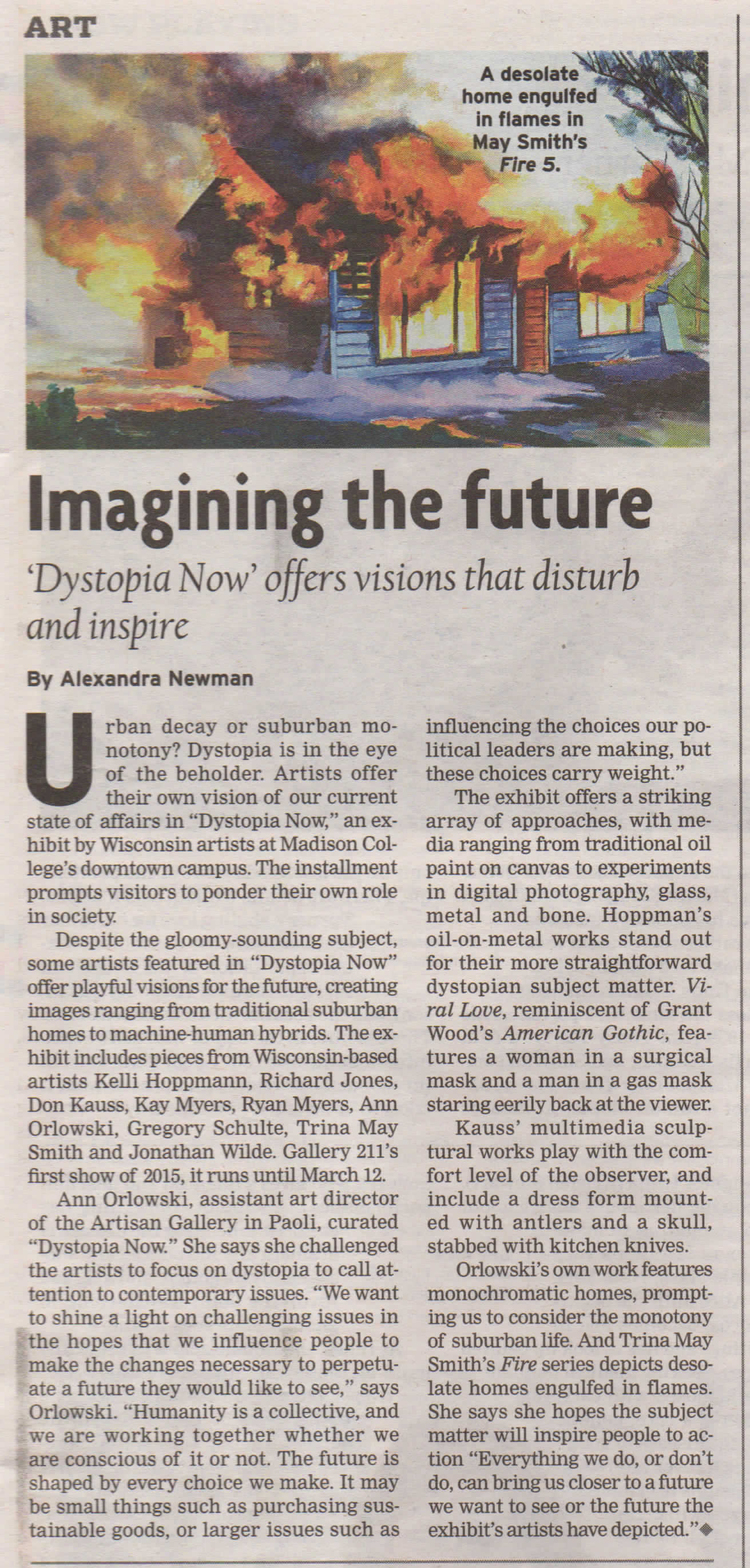 Click on the image to head to the online article
To view the works from the show you can head to http://dystopianow.org. Questions about the work? Head over to our contact page and send our assistant art director Ann Orlowski a message.
Source: http://www.isthmus.com/daily/article.php?article=44579