Sometimes a work of art just strikes a chord with you as a viewer. It hits all the notes that make your heart sing, and sticks with you like a tune gets stuck in your head. This is precisely what happened when I first saw the Flower Viewing Cabinets by Richard Jones. Back in June Theresa and I arranged some studio visits with a few artists on the Eastside of Madison. It is a particular treat for me to visit artists in their studios. I gain such insight into how other artists work through the creative process and transform an idea into a finished piece.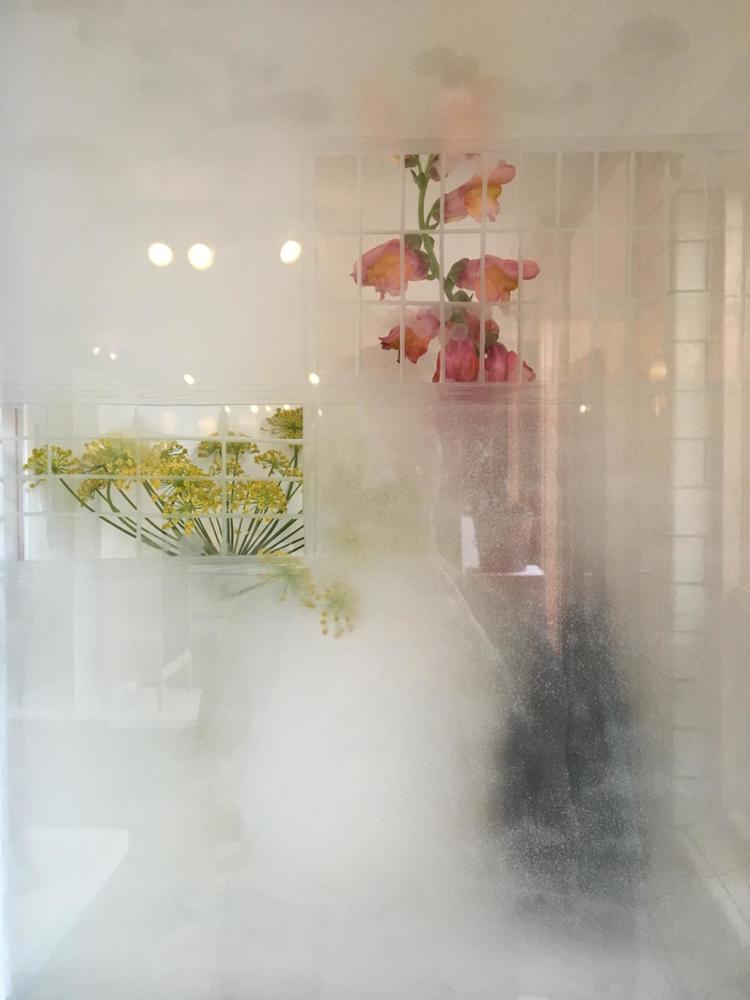 Visiting Richard Jones at Studio Paran is a perfect example of this creative process at work. Walking in through the main door you enter the Tokonoma Gallery Space. This space is filled with a collection of blown glass vases and bowls set along the left side of the space tucked between movable walls. Long sleek tables run down the middle of the space displaying a few ongoing projects, including some of Richard's Pedestals for Art of the Found World, which are hand blown glass structures meant to showcase the treasures of everyday life such as a stone picked up on the beach or a feather found on a walk through the woods. Next to the tables was a small unassuming model for a big project Richard has been thinking about, the Flower Viewing Pavilion, this movable structure resembles a Japanese tea house which can be moved to different locations and will house a single flower. The intent of this pavilion is to allow an intimate moment to reflect on this one flower. In Richard's words the project is a "testament to the abiding value of noticing small things."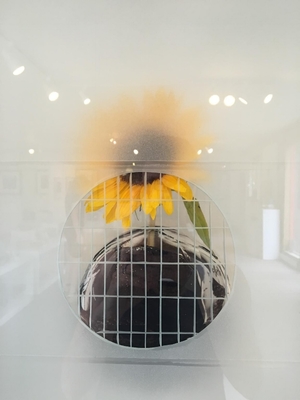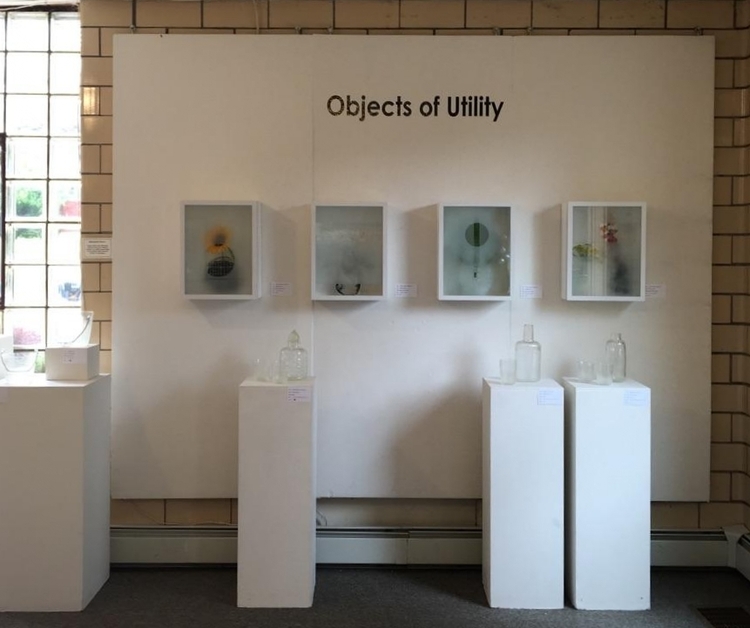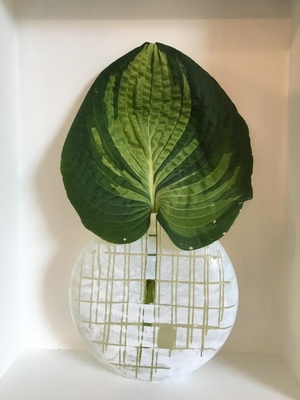 This same sentiment is evident in the Flower Viewing Cabinets which are on view at the Artisan Gallery as part of our Objects of Utility Show. These small wall hung cabinets embrace the Japanese aesthetic of Wabi-sabi, a concept that embraces simplicity, intimacy and impermanence. Inside each cabinet is a hand blown and carved glass vase in which a floral arrangement is set. The door of each cabinet is etched and carved with patterns which reveal and obscure different parts of the contents inside. It was my privilege to create the floral arrangements for these pieces for the opening reception of our exhibition. The elements Richard set forth in each of his cabinets guided my decisions for the flowers within. What elements do I want to conceal, which do I want to reveal? How will the shape and size of the vase affect the placement of each flower? What role will color play as it diffuses through the frosted glass surface? All of these elements need to be considered. This collaborative response between object, nature, and viewer added a wonderful depth of meaning to an already beautiful piece of art.
Ann Orlowski
Assistant Art Director